Zenefsky Selected to Inaugural YMCA of the USA Youth Advisory Council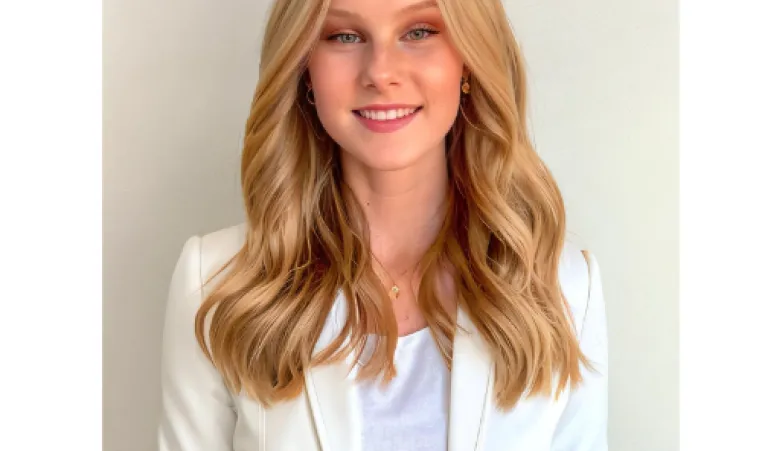 Door County, WI - The Door County YMCA is proud of local Southern Door High School Student, Yana Zenekski, who has been chosen to serve on the inaugural Youth Advisory Council with YMCA of the USA (Y-USA). Zenekfski will join other council members across the country to assist Y-USA with amplifying and prioritizing youth voice in organizational strategic decision-making.
Y-USA, the national resource office for the 2,600 YMCAs across the country, is excited to launch the Youth Advisory Council in 2023. This council is comprised of 20 young individuals, ranging in age from 16 to 23, from across the country. The council's role is to advise and support the Y-USA CEO, Executive Team and National Board on emerging issues, opportunities, programs, priorities, and strategic decision-making, with a goal of ensuring that the Y remains relevant at the local, state, national and global level.
Nationwide, only 5.6% of YMCA board members are under the age of 30. As a youth-serving organization, the Y has a mandate to move the needle on the representation of young people on its governing boards. The strategy behind the Youth Advisory Council is to shift the paradigm and recognize young people as active contributors rather than passive recipients of programs and services.
The inaugural Youth Advisory Council cohort will have an opportunity to shape the structure of the council moving forward. As a member for the July 2023-February 2025 term, Zenekfski commits to providing input and applying a youth lens to emerging issues; working with Y-USA leadership to further develop the structure of the Youth Advisory Council; advocating for more youth representation on local, national and global Y initiatives; serving as strategic thought partners to the Y-USA CEO, Executive Team and National Board; electing a youth representative to serve on Y-USA's National Board and much more.
"We are very proud of Yana for being chosen to participate in the very first Youth Advisory Council for Y-USA," said Tonya Felhofer, CEO. "This was an incredibly competitive process, and her contributions to our local Door County community exemplifies why she is deserving of this opportunity. The Y believes that young people have the power to change the world, and we are excited to watch how she learns to lead positive change locally, nationally, and globally."
Some of Zenekfski's local Door County contributions include our Y's Youth and Government Program, candidate in the Miss Door County Scholarship Program and involvement in her school extra-curricular activities.
Zenekfski's term began on July 1, 2023.
The Door County YMCA: For Youth Development, Healthy Living and Social Responsibility. Driven by its founding mission, the Door County YMCA has 170 full and part-time staff serving 10,000 members in Door County from facilities in Fish Creek and Sturgeon Bay in a broad range of programming for all ages. The Y empowers everyone, no matter who they are or where they're from, by ensuring access to resources, relationships, and opportunities for all to learn, grow and thrive. By bringing together people from different backgrounds, perspectives, and generations, the Y's goal is to improve overall health and well-being, ignite youth empowerment and demonstrate the importance of connections in and across 10,000 communities nationwide.